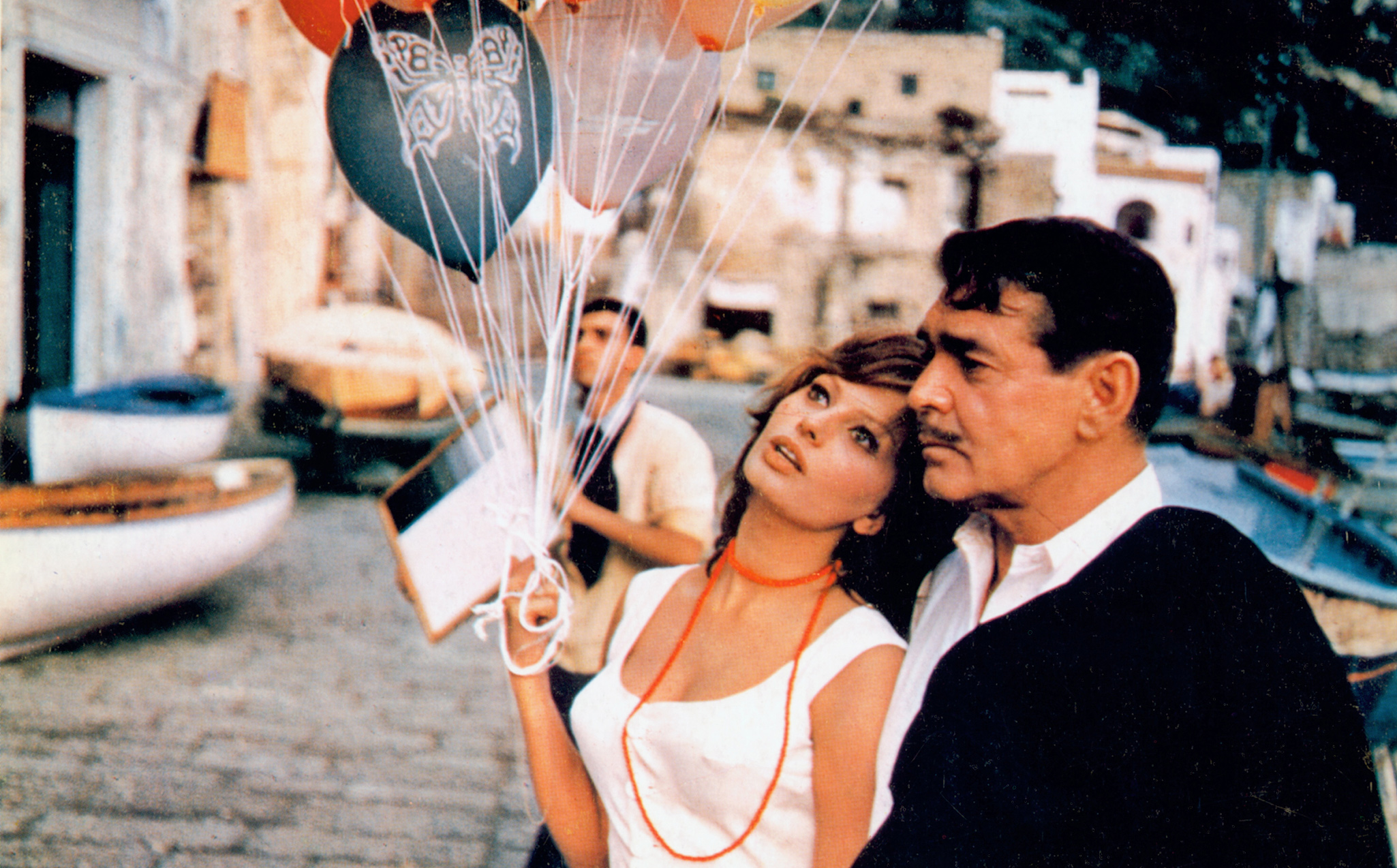 9th Annual Wine & Italian Movie Night
Join Dream Italia and Balistreri Vineyards as we host Wine & Italian Movie Night this summer – on Saturday, July 23, outdoors "under the stars" at Balistreri Vineyards.
This year we are showing the 1960 film, It Started in Naples, a classic romantic-comedy starring Clark Gable & Sophia Loren. The film was shot in some of our favorite destinations in Italy, Capri and Naples.
Saturday, July 23
It Started In Naples (1960) 100 mins.
Mike is a Philadelphia lawyer trying to settle his brother's estate in Naples. He discovers his brother has a son, who is being taken care of by his brother's sister-in-law, Lucia. Mike disagrees with how the boy is raised, so he tries to convince the boy to go to America with him, against Lucia's will. However, neither party is aware of how their differences will bring them together.
---
Event Information:
Date:   Saturday, July 23rd
Time:  Movie Menu Food 6:30-9:00pm; Film begins at 9:00pm under the Tent
Location:  Balistreri Vineyards- Outside Under the Tent
Ticket Includes:  Movie Menu Food, One glass of Balistreri Wine, and the Film Showing.
Additional wine by the glass or bottle will be available for purchase.
Tickets are non-refundable.
The event will take place rain or shine.
Price:  $55.00+tax
More Info:  Call Balistreri Vineyards at 303-287-5156
Watch the movie preview on Balistreri Vineyards' Wine and Movie Night Event page