Dream Italia tours are about the experience, the senses, the moments that transform.
If you like to explore deeply into a region and are interested in authentic travel experiences, you have the spirit for a Dream Italia tour.
Our tours are for those who want a blend of planned activities and free time to make your own discoveries. We organize all the land services and logistics into a seamless vacation plan full of experiences so that you can travel like an Italy insider. All you have to do is get there.
Relax, and Explore. Join the Activities…
Our tours include some fun and easy-to-handle activities such as half day hikes in the vineyards or mountain paths by the sea. If you like some healthy exercise without having to go into training for your vacation, and with a well-earned reward of lingering over a tasting menu at a fabulous trattoria and reliving the experiences of the day, you have the spirit for a Dream Italia tour.
Big Memories in Small Groups…
All Dream Italia tours have a small group size, up to 16 people, about a quarter of the size of most tour groups. This allows us more flexibility and spontaneity, with a healthy social dynamic. If you want unique discovery themes, with a flair for off-the-beaten-track destinations, we offer you an insider's view and weave learning experiences and interaction with local Italian people into your experience. The Spirit of a Dream Italia Tour.
"We want to thank you for an amazing trip! 

Everything was perfect from the accommodations, to the guides, to our activities. And, the logistics were flawless."

– D.K. Florence,
Tuscany, Rome & Amalfi Coast Custom Tour
Our tours offer the comfort and charm of Deluxe or Luxury accommodations
We use smaller, 4 or 5-star boutique hotels in most destinations (Relais & Chateau, historic private villas, Leading Small Hotels of the World, immaculate farmhouses, etc.), a private coach with a professional driver, and local guides who know the heart and soul of the land. If you want the trip of a lifetime, leave it to your Italian specialist, and let Dream Italia whisk you away so you can immerse yourself in the Italian way of life – food, wine, cappuccino, village markets, art, history and unimaginable beauty. The Spirit of a Dream Italia Tour
Hi, I'm Elizabeth!
Welcome to our Italian Tours! I'm the founder & chief tour designer of Dream Italia Boutique Tours. We've spent many happy decades helping our travelers discover the hidden treasures of Italy.
Since my first trip to Italy when I was 17, I developed an insatiable love for the people and places of this magical land. I lived and studied in Florence. And, I returned many times – taking more friends back with me each time. Because of my own travel experiences and personal Italian connections, I knew that I wanted to share my love of Italy. For two decades, Dream Italia has provided the experience of a deeper interaction with this enchanted land.
With a background that includes film production and international event planning, along with my lifelong love of Italy, I bring my own special care to ensuring your trip is full of your own wonderful memories and the beauty and richness that is Italy.
I'm happy to answer any questions you have. You can email me directly at elizabeth@dreamitalia.com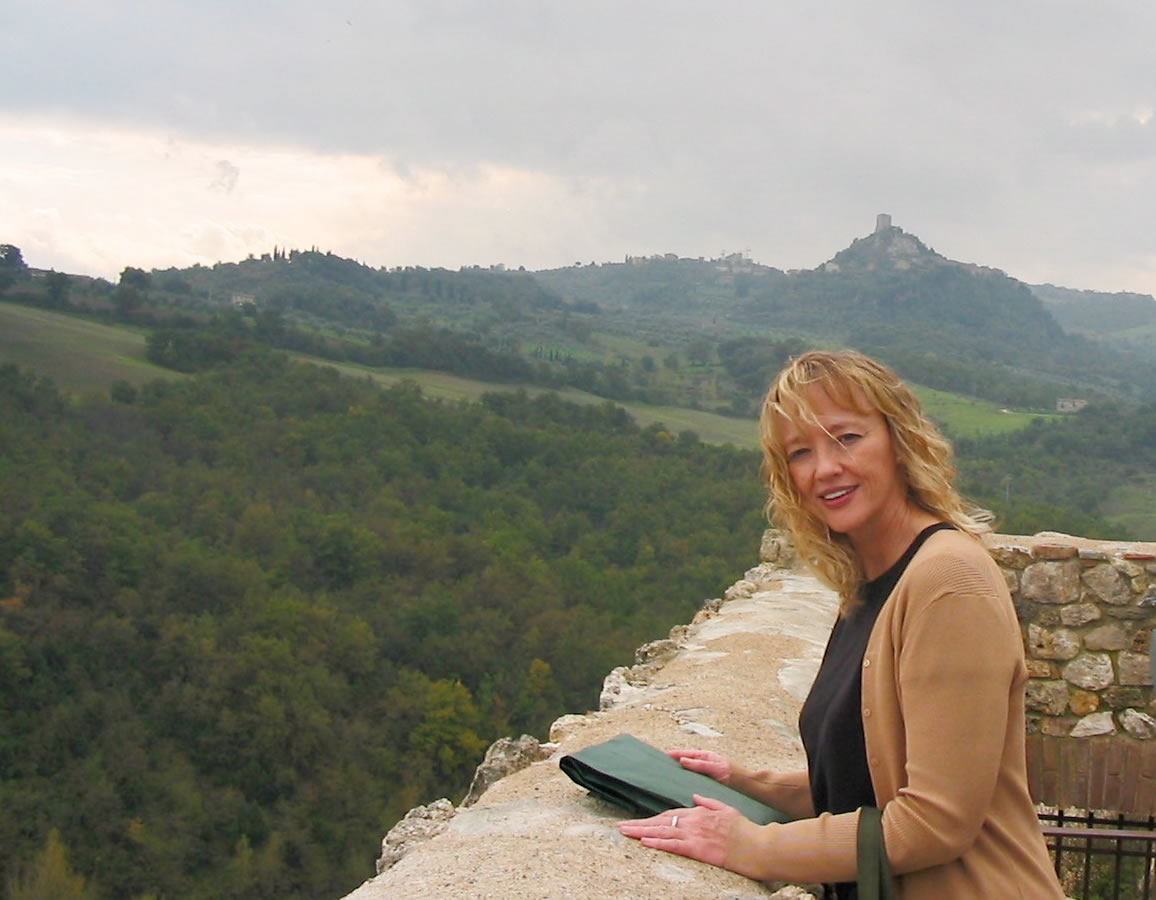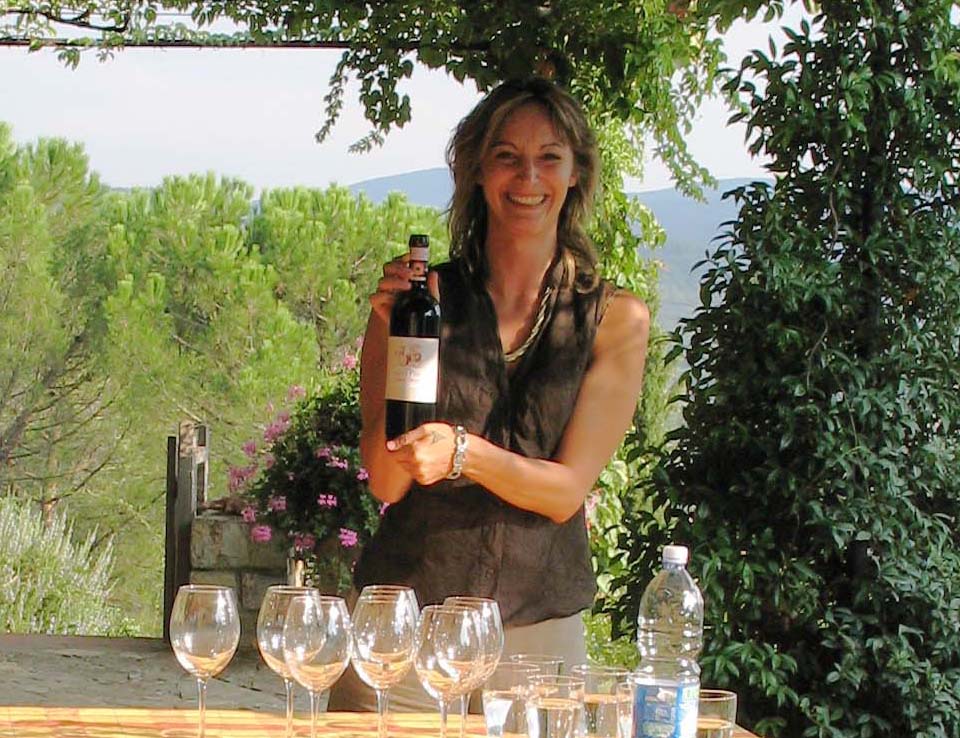 Hi, I'm Elena!
I was born in Bergamo, northern Italy (in the region of beautiful lakes). For more than 20+ years I have been providing once-in-a-lifetime tours for people coming from all over the world.
Traveling and making memories for people is my passion.
Thanks to my language skills and my broad knowledge, I am licensed as a tour director, local guide, driver, and sommelier. I'm grateful to have achieved my dream of living and working in some of the most beautiful cities in Italy (Perugia, Bologna, Rome, and Florence). I look forward to providing the historical, geographical, gastronomic, and artistic knowledge of my country with you.
Sharing all these beautiful experiences with people is the focal point of my professional life.
Contact us now to learn more.